Make America Remember It's Already Great Again.
A creative agency in Canada has prepared a special message for Americans as they head into the election. The initiative is called "Tell America It's Great," and their aim is to remind their neighbors all the reasons why they should still be proud to be American.
The co-founder of the agency, Shari Walczak, told BuzzFeed News her staff of Canadians were discussing "yet another negative piece of news related to the US election" one morning, when it started to take a toll on them. That's when they had the idea to launch a project that would be a positive antidote amid all of the negativity.
"We had the thought that it would be great if we could give Canadians a chance to take part in a conversation that has the potential to affect us all," she said. "And let our American friends know that they don't need to make any drastic changes, because they're already great."
Shari Walczak
So, they asked Canadians to submit a video of themselves listing at least one thing they appreciate and adore about the US.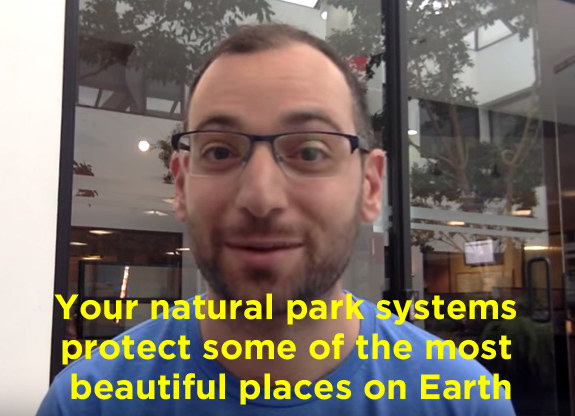 "It was an incredibly grassroots initiative," Walczak explained.
Walczak said they started with 60 submissions from the staff's network, and after hashtagging them #TellAmericaItsGreat, it started to catch on. The responses came rolling in across the country.
---