Clinton campaign officials grouped potential vice presidential running mates by race and gender, according to a recently leaked email, further suggesting the degree to which their run for the White House appeared to be scripted.
Campaign chairman John Podesta — whose hacked emails have been published in regular installments by WikiLeaks, a site devoted to the cause of anti-secrecy — sent the March 17 email to Hillary Clinton shortly after she won a slate of primaries in Illinois, Missouri, Ohio and Florida, bolstering her chances for winning the nomination.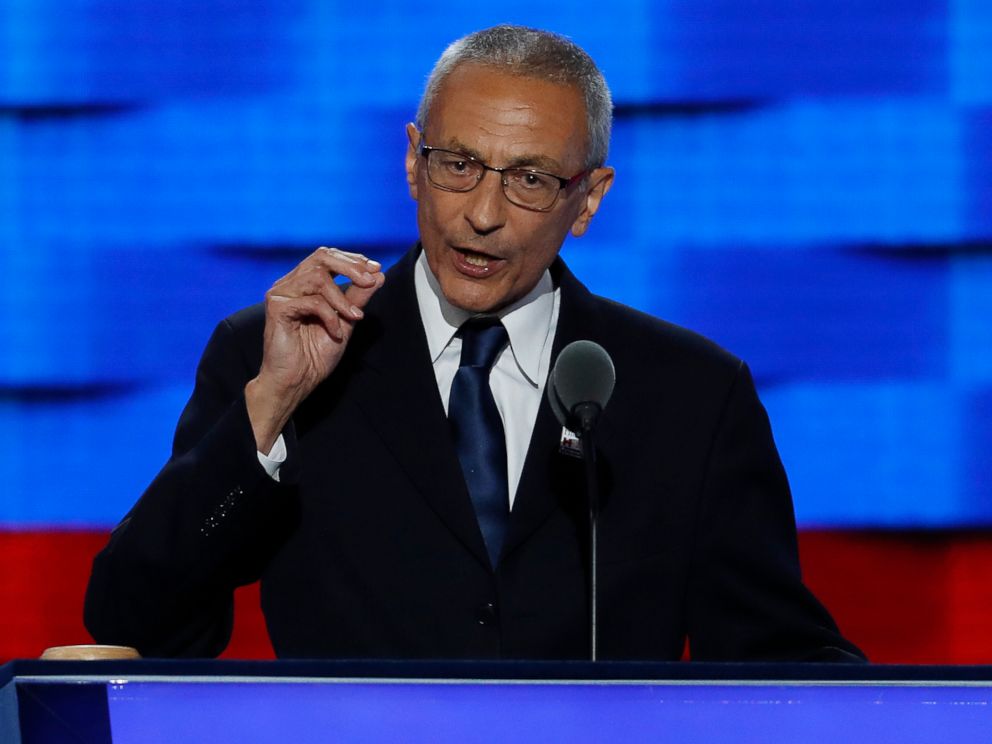 In it, Podesta writes that he "organized names in rough food groups," and goes on to list clusters of names, including Latino, female, black, politically centrist and business-oriented candidates. Standing alone on an island, and appearing to defy categorization to Podesta, is Bernie Sanders, her Democratic opponent, a self-proclaimed Democratic socialist.
"Let me know if there are people you would like to see added or removed before we begin the process," the email reads. "I have organized names in rough food groups."
He listed the groups as follows, but with no category titles:
–Xavier Becerra (which Podesta misspelled as Javier), Julian Castro, Eric Garcetti, Tom Perez, Ken Salazar
–Tammy Baldwin, Kirsten Gillibrand, Amy Klobuchar, Claire McCaskill, (which he misspelled as McKaskill), Jeanne Shaheen, Debbie Stabenow, Elizabeth Warren
–Michael Bennet, Sherrod Brown, Martin Heinreich, Tim Kaine, Terry McAuliffe, Chris Murphy, Tom Vilsack
–Steve Benjamin, Corey Booker, Andrew Gillum, Eric Holder, Deval Patrick, Kasim Reed, Anthony Foxx
–John Allen, Bill McCraven, Mike Mullen
–Mary Barra, Michael Bloomberg, Ursula Burns, Tim Cook, Bill Gates, Melinda Gates, Muhtar Kent, Judith Rodin, Howard Schultz
–Bernie Sanders
Podesta has already received blowback for urging the former Secretary of State to contact two "needy Latinos" to convince them to endorse her for president in previous emails
"Needy Latinos and 1 easy call," Podesta wrote to Clinton in an email -on Aug. 21, 2015.
The Clinton camp has not confirmed the authenticity of the emails, or commented on Podesta's list of potential vice presidential candidates.
ABC News' MaryAlice Parks contributed to this story.